LaFrieda Air-Chilled Poultry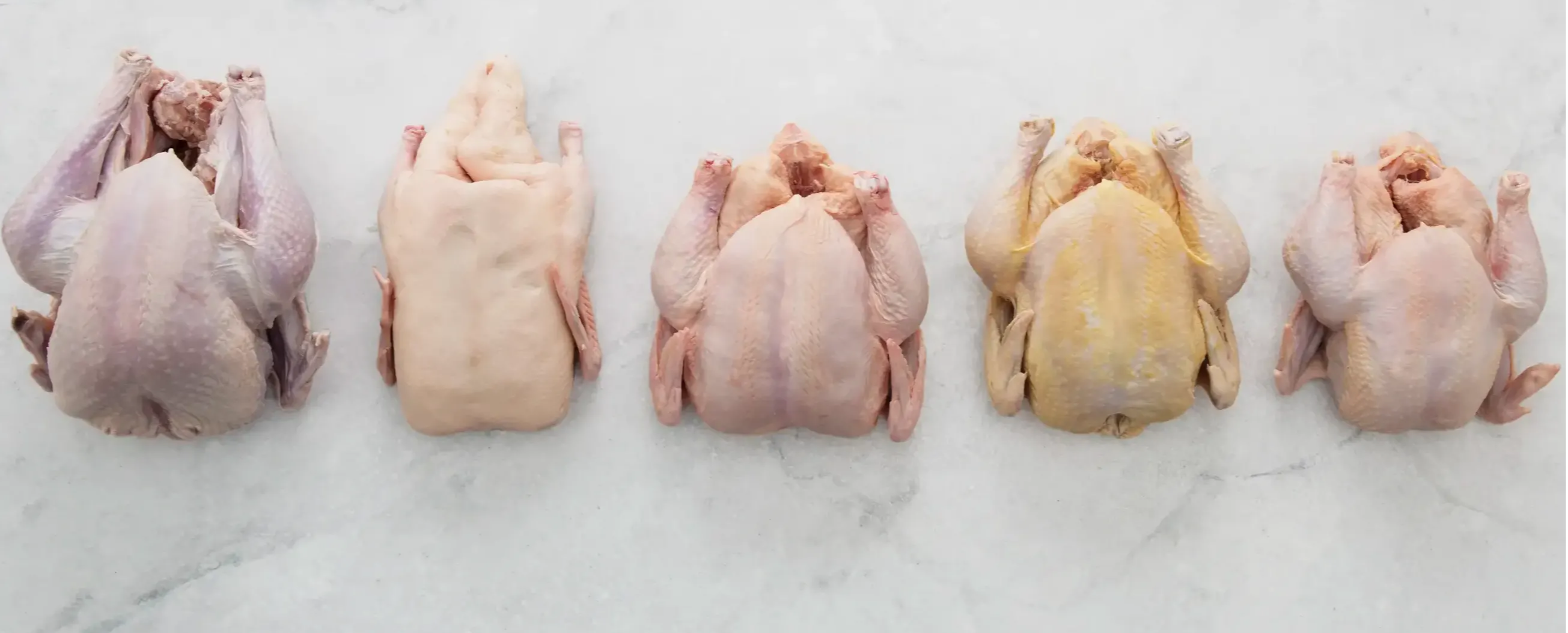 Here's the word on our birds.
LaFrieda is proud to offer the country's best air-chilled poultry program, ensuring no retained or added water for tender, flavorful birds.
Humanely raised in low stress environments, they're never given antibiotics or hormones in their all vegetarian diet. We bring in premium chicken fresh every night from Pennsylvania Amish farmers for deliveries to our restaurants the next day.
We carry a wide selection of game birds from Pennsylvania farms, with an unparalleled access to organic and specialty breeds like extra-large quail. These birds are raised in enhanced barns with the ability to free range in a natural environment, and never feature any added ingredients, preservatives, solutions or injections.
We offer a full selection of fresh duck from various small farm growers including Peking Duck from Long Island and Pennsylvania, as well as Mallards and premium foie gras. Each duck we sell is raised without hormones or artificial growth stimulants.